Derek Gores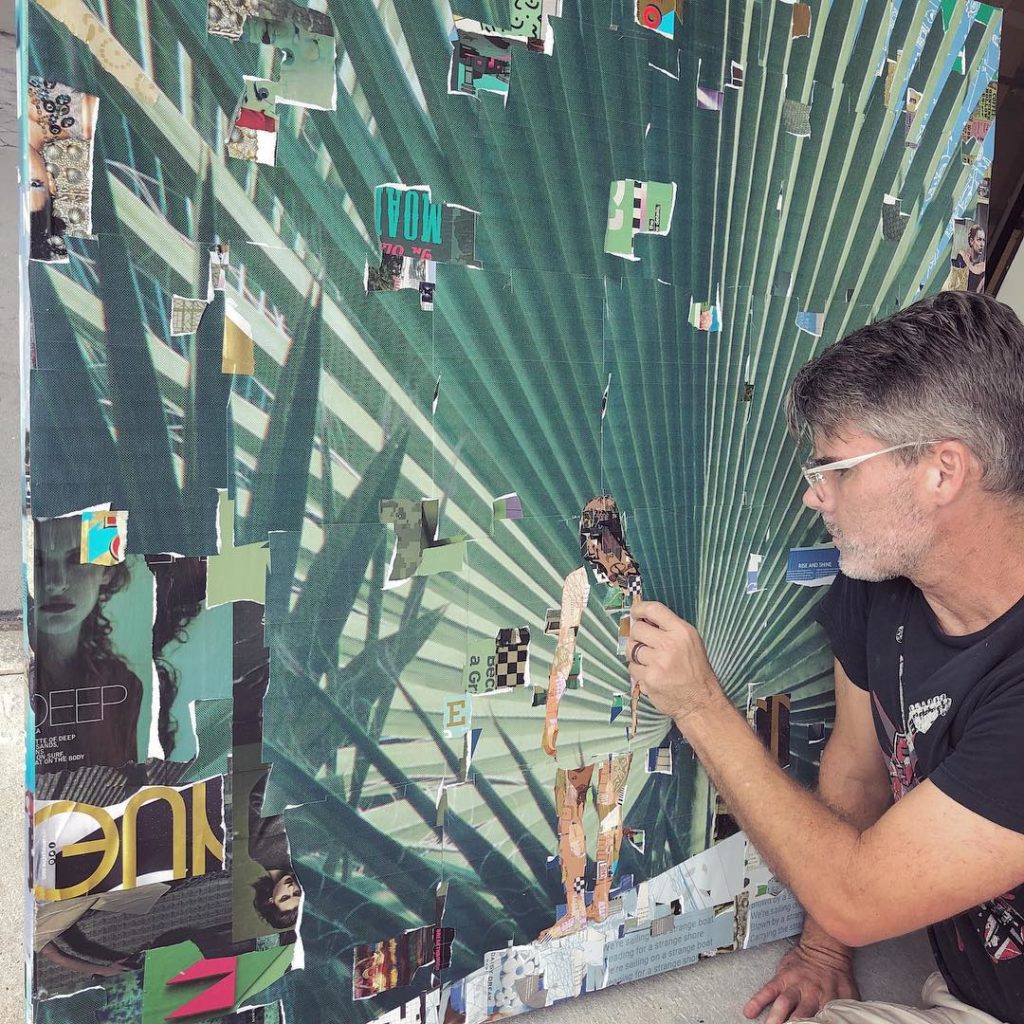 Born 1971, New York. BFA Rhode Island School of Design, 1993
Derek Gores recycles magazines, maps, data and more in his lush portraits on canvas. The balance of detail and playfulness in each piece reveals Gores' knack for discovery and for building seemingly endless puzzles into his works. Rearranging the scraps, he is able to form a sort of surrealist image, where from afar a nearly photo-realistic image comes into focus. However, as the viewer gets near, the small scraps reveal themselves to be other pictures, song lyrics, charts, patterns and more, and sweep your attention away down a new rabbit hole.
Gores exhibits with top galleries in Los Angeles, Paris, Quebec, New England, Miami, and more. He's considered part of the New Contemporary Movement, playing in a post internet and post pop-art vista, letting the real, digital, and virtual worlds mingle. He builds on Dada and Surrealist ideas from the last century, especially enjoying the idea of "automatic" art and allowing chance and repetition in as part of the process. Gores' work is inclusive and inviting, partly due to the humble disposable materials, and partly due to the artist's drive to connect and let the viewer in.
Gores is a collaborator. He's deeply invested in his home town Eau Gallie Arts District on the Space Coast of Florida, as well as in the larger global creative community, regularly engaging with blue chip brands, who value how Gores' work engages the senses in a way words cannot. Derek was honored with his first museum solo exhibit, "Local Edition", curated by Serene McGroarty, at the Foosaner Art Museum in Melbourne, Florida in 2018-2019.
Read more about the artist here: https://derekgores.com/about/
Quinn Hunter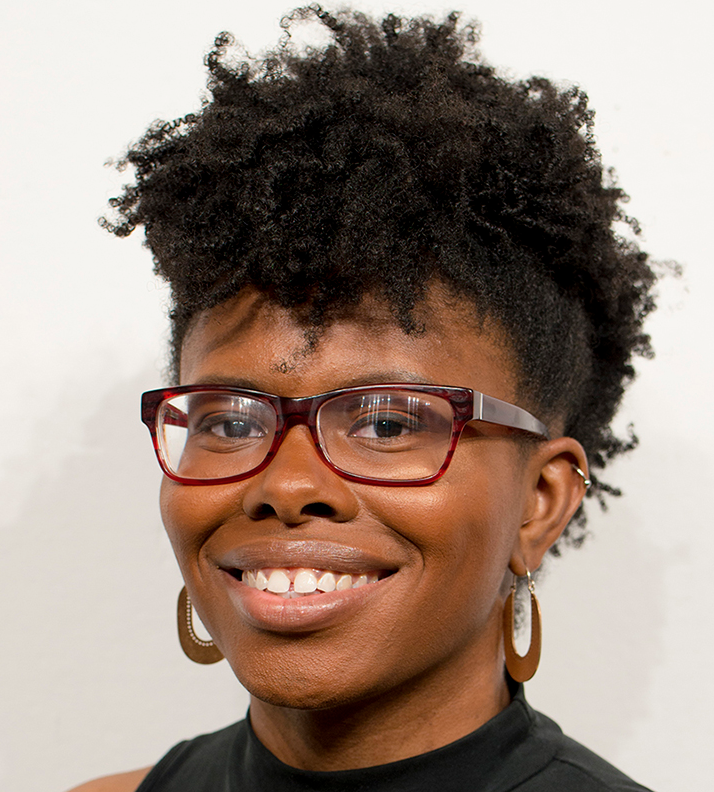 Quinn Alexandria Hunter is a sculptor and performance artist who completed her MFA work at Ohio University. She works primarily with hair and the African American female body as material. Quinn is interested in the erasure of history from spaces and how the contemporary uses of space impacts the way we as a culture see the past. Her work negotiates between the self and the world. Hunter's practice is contending with the false narratives of a romanticized past and interrupting them by laying a truth next to them. Using hair weave, a material that is culturally, socially, and physically connected to the Black female body to make her objects, she is connecting the Black female labor and pain to a space and time that it is contemporarily being erased. Through making Hunter remembers them and is re-inscribing their labor back into place in the heart of Appalachia where the underground railroad once ran. Quinn is a recipient of the I. Hollis Parry/Ann Parry Billman Award (2019), The International Sculpture Center's 2019 Outstanding Student Achievement in Contemporary Sculpture (2019) and a featured performer at the 2019 Pittsburgh International Performance Art Festival.
Read more about the artist here: https://www.quinnahunter.com/bio-cv
Hyland Mather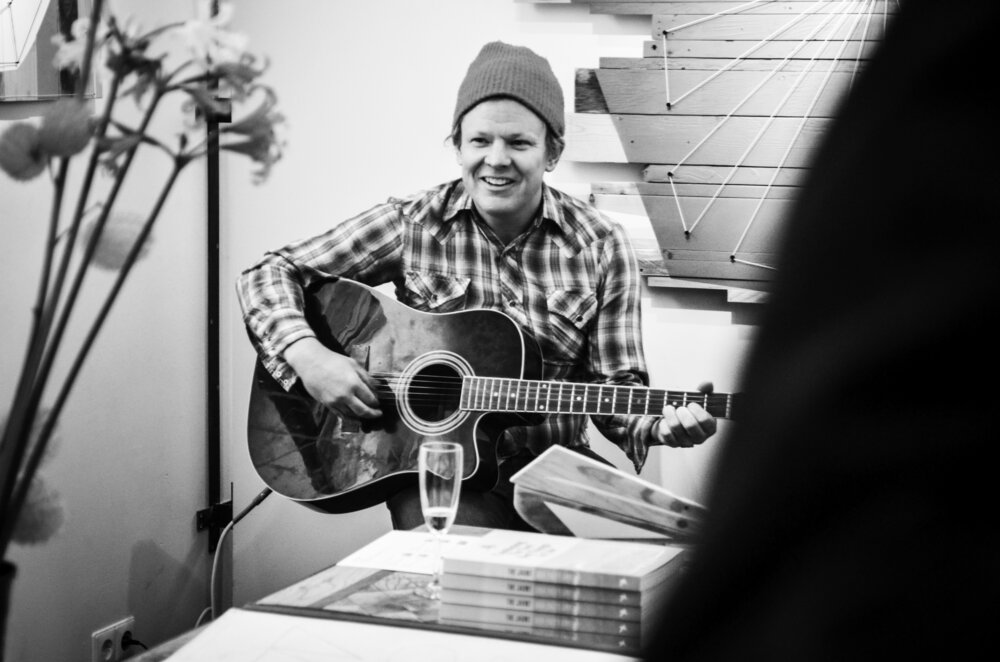 Hyland Mather Was Born In 1971 In Corvallis, Oregon. He Grew Up In Alaska. Currently He Splits Studio Time Between Amsterdam In The Netherlands The Silver Coast Of Portugal And Washington State. He Graduated From Colorado State University In 1994 With A Degree In Philosophy And A Focus On Aesthetics. Best Known For Constructivist And Geometric Assemblage Of Found Or As He Says 'lost Objects' , His Overall Practice Extends Through Many Mediums Including Mural Painting, Works On Paper And Canvas, Works In Steel, Light And Sound. Read more about the artist here: https://www.thelostobject.com/about-me
John Sabraw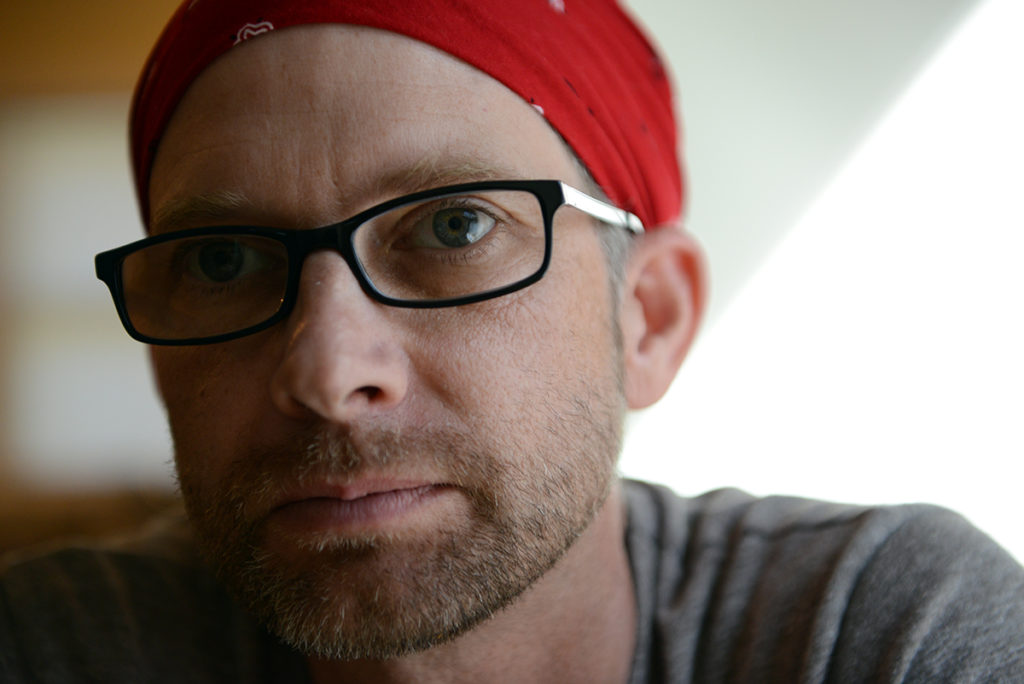 Artist John Sabraw was born in Lakenheath, England. An activist and environmentalist, Sabraw's paintings, drawings and collaborative installations are produced in an eco conscious manner, and he continually works toward a fully sustainable practice. He collaborates with scientists on many projects, and one of his current collaborations involves creating paint and paintings from iron oxide extracted in the process of remediating polluted streams.
Sabraw's art is in numerous collections including the Museum of Contemporary Art, Honolulu, the Elmhurst Museum in Illinois, Emprise Bank, Bank of America, and Accenture Corp.
Sabraw is a Professor of Art at Ohio University where he chairs the Painting + Drawing program, and Board Advisor at Scribble Art Workshop in New York. He has most recently been featured in TED, Smithsonian, New Scientist, London, and Great big Stories.
Pollution to Paint
In Southeastern Ohio many of the streams run orange. Throughout the first half of the 20th century strip mining and room-and-pillar mining were common throughout this region. Forests were clear cut, soils scraped away, and tunnels dug to remove the coal. A few active coal mines continue in the region, but by the 1970s most of the mining companies had moved on leaving behind open mines and disturbed land, with inadequate restoration.
Read more about the artist here: https://www.johnsabraw.com/
Leo Sewell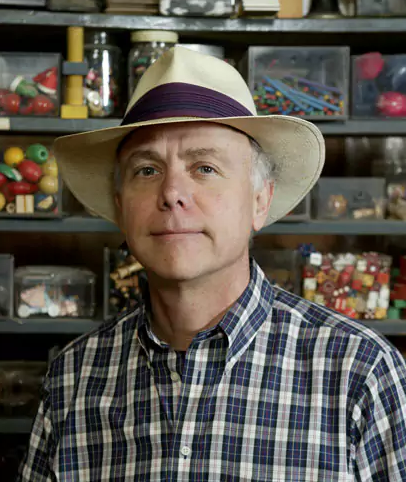 Leo Sewell grew up near a dump. He has played with junk now for fifty years and has developed his own assemblage technique. His works are collected by corporations, museums and individuals throughout the world. Leo continues to cull the refuse of Philadelphia out of which he fashions pieces of all sizes, from a lifesize housecat to a 40 foot installation.
His sculptures are composed of recognizable objects of plastic, metal and wood. These objects are chosen for their color, shape, texture, durability and patina; then they are assembled using nails, bolts, and screws. The outdoor sculptures are constructed of stainless steel, brass, or aluminum found objects which are welded together.
Leo Sewell does work by commission. He can also use objects from the patron's past for a more personal assemblage.
Read more about the artist here: https://en.wikipedia.org/wiki/Leo_Sewell
Daphne Shaw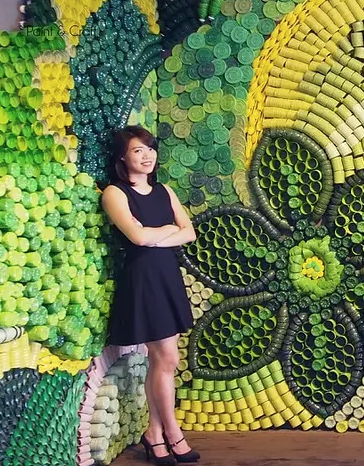 Daphne set out to start as a solo artist which eventually turned into an ambitious artsy business with the name of the original blog – Artsy Daphy. She now partners with creatives over multiple fields.
Amy Williams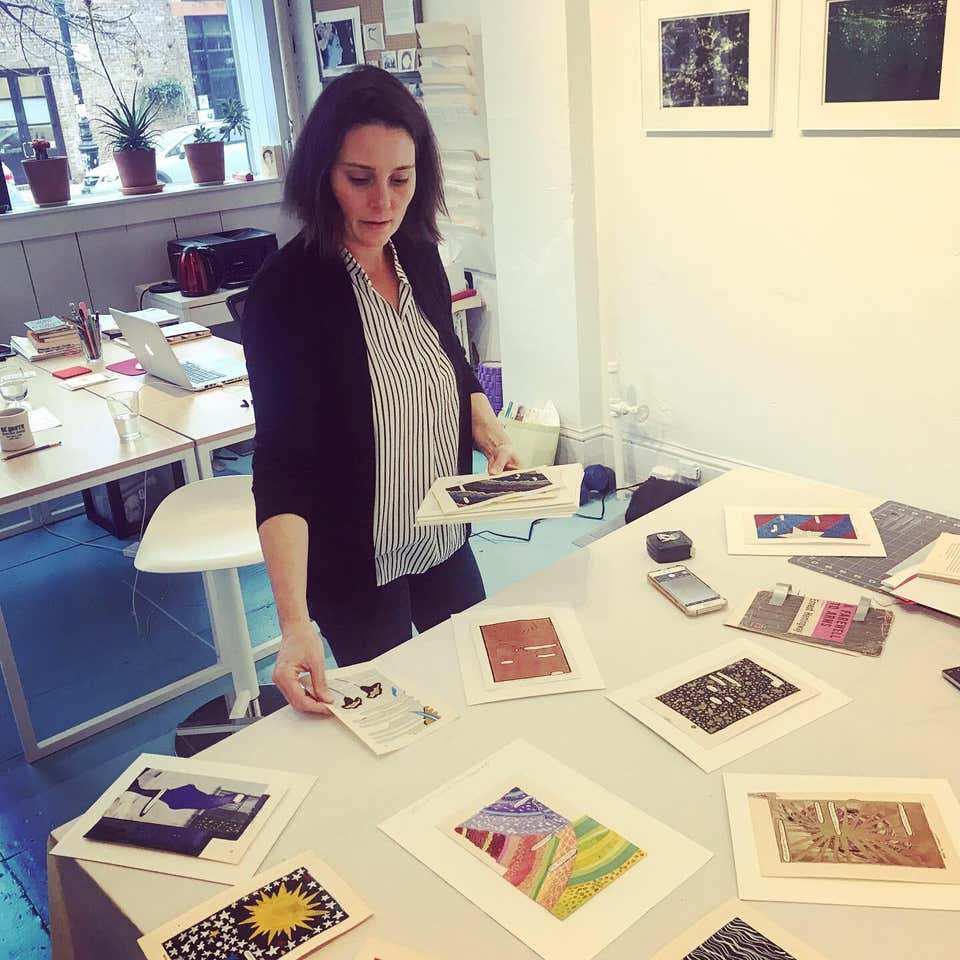 Amy Williams is a photographer and mixed media artist living and working in Brooklyn, NY. Born in Fort Worth, Texas in 1977, Williams received her BFA from the University of Texas at Austin in 1999. Trained in traditional photographic methods, Williams continues to embrace these techniques despite the digital revolution of the photography world. Her photographs have been featured in the French art magazine Frog, as well as the windows of Saks Fifth Avenue in New York City. Williams has exhibited extensively at 440 Gallery in Brooklyn and has been included in two group shows at Galerie de Multiples in Paris, France. Her work is in corporate and private collections in New York, Washington D.C., Seattle, Paris France, and Saudi Arabia.
Read more about the artist here: https://www.amywilliamsstudio.com/amy-williams-cv
Maria Sanchez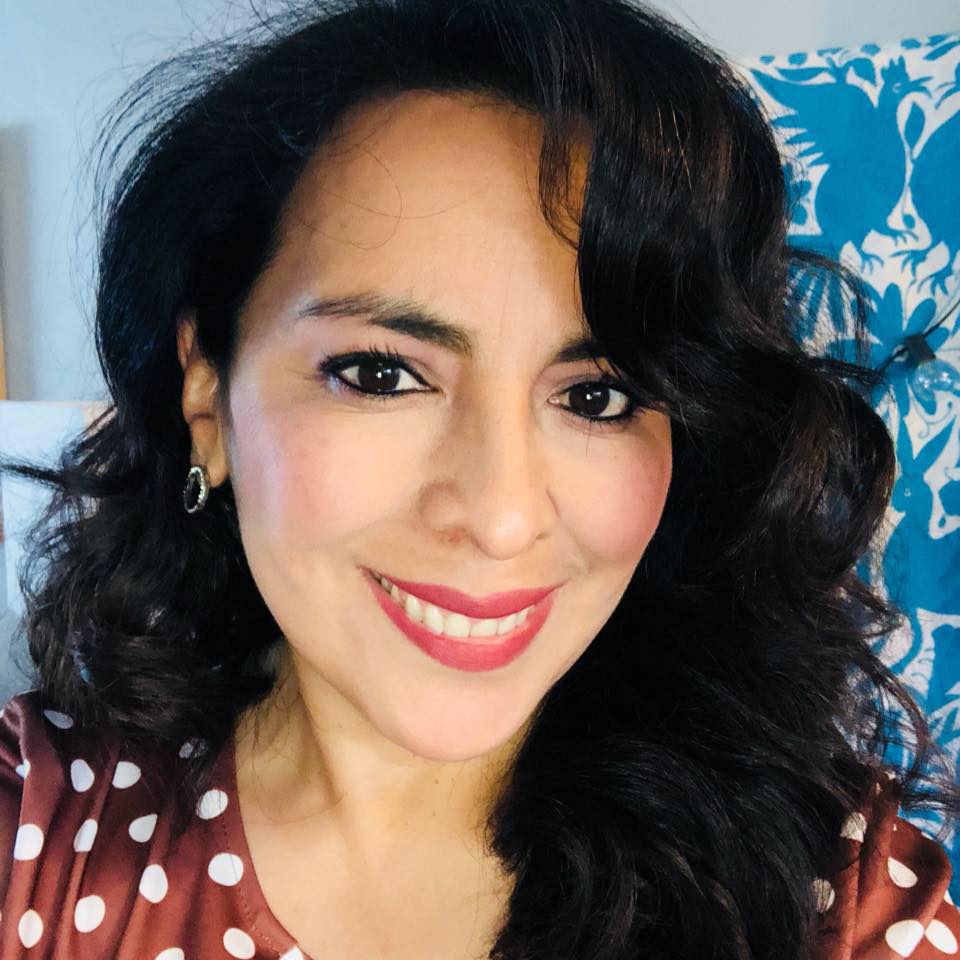 Maria Sanchez is a social entrepreneur from a Redwood City barrio in Northern California's Bay Area, now better known for its gentrified home to high tech and Silicon Valley. After a 25-year career supporting c-suite executives in the Valley as an Executive Admin, she made the move most people only dream about – she started her own coffee shop and art gallery brands, Tertulia Coffee and Sanchez Contemporary. Maria successfully operated the co-located concepts until personal tragedy struck, and she was forced to divest from her business, effectively parting with her life dream. It wouldn't be long until the global health and economic crisis shifted everything around her once again. She pivoted and followed her life dream once again, this time returning to her artistic roots and founding Blue Ventana Botanika & Galeria, where she's now aligned with her life mission to inspire, heal, build community, and bring joy through art and plants. Mujer empoderada (empowered woman) on a mission, Maria didn't skip a beat and launched a crowd-funding campaign to finance the new business, meanwhile using repurposed mediums to create unique artisanal plant arrangements and centerpieces which she sells on Social Media. While the storm is not yet over, and in some ways just beginning, Maria's timely concept of delivering good vibes, functional art, and smiles to people when they need it most is exactly what she feels the world needs.